Annual Reports and Business Plans
WSCB Achievement Report 2018-19
To mark the end of the statutory Wirral Safeguarding Children Board a report highlighting a number of recent achievements and activities across the partnership was presented at the final WSCB meeting on 23rd July 2019. The report is presented below.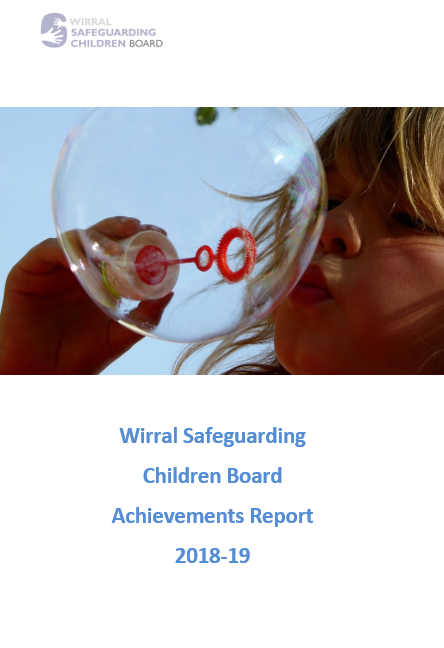 The next Annual Report for the new safeguarding partnership (WSCP) will be published in September 2020.
WSCB Annual Reports
The WSCB was required to publish an annual report each year. The last Annual Report was published in September 2018 for the 2017-18 year.
The purpose of the annual report is to provide an assessment of the breadth and effectiveness of safeguarding arrangements for the previous 12 month period.
The Annual Report for 2017-18 is published below:
Powerpoint presentation summary of the Annual Report: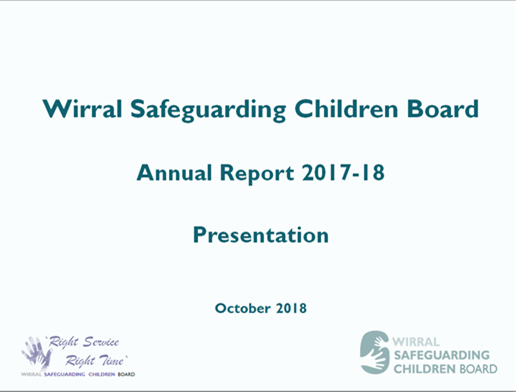 WSCB Annual Report 17-18 Presentation
Annual Report On-a-page Summary Document: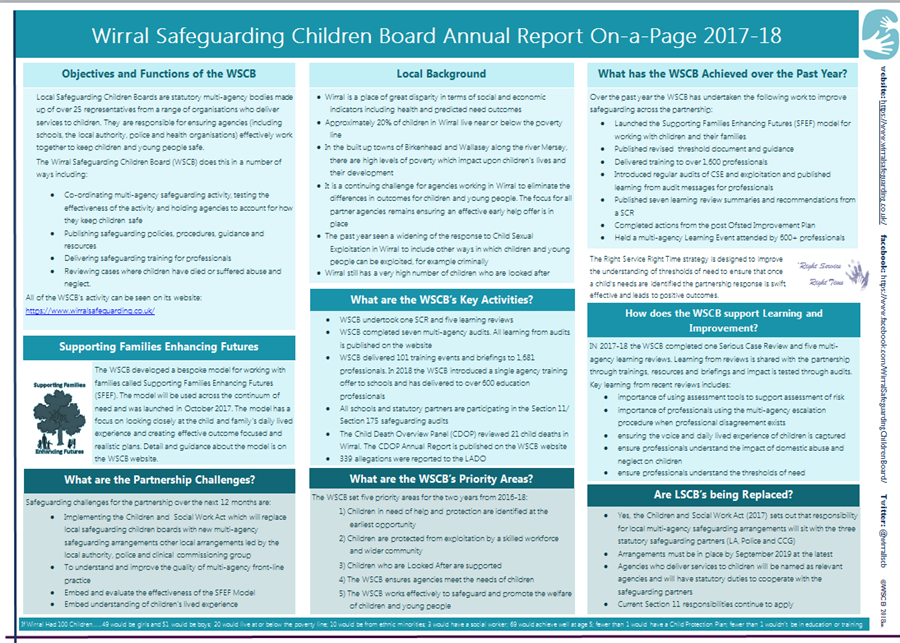 Annual Report on-a-page A3 2017-18
The Business Plan for 2016-18 sets out the priority areas for the safeguarding board: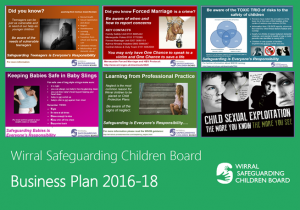 Previous Reports
Previous WSCB Reports can be downloaded below: