Safeguarding Update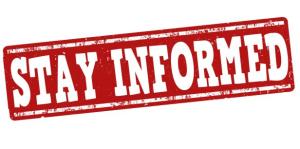 This page is designed to help keep you in the know by including the latest national and local safeguarding children updates about cases of national significance, new policies, procedures and legislation, new publications, initiatives and practice guidance.
Newest updates are at the top.
---
Systemic Practice
The WSCP is developing a systemic practice model for working with children, young people and families. Systemic practice is based on the importance of understanding the relationships within a family, and the importance of forging strong, trusting and purposeful relationships to help families in need achieve positive change.
Systemic Practice will build upon the current SFEF model and the WSCP will begin rolling out training in the Autumn ahead of a launch early in the new year. A narrated briefing and presentation and 7 minute briefing are available.
More information: https://www.wirralsafeguarding.co.uk/systemic-practice/
---
Independent Review of Children's Social Care
The independent review was published in May and sets out recommendations for changes to the child protection and wider safeguarding system. The review contends that incremental changes to the safeguarding system since the 1989 Children Act have resulted in a muddled system which doesn't deliver the best outcomes for children and families.
More information: https://childrenssocialcare.independent-review.uk/
---
Learning from the Arthur and Star National Child Safeguarding Practice Review
sss
More information: https://www.wirralsafeguarding.co.uk/professionals/serious-case-reviews/
---
Child Q Child Safeguarding Practice Review
sss
More information: https://www.wirralsafeguarding.co.uk/professionals/serious-case-reviews/
---
Systemic Practice
sss
More information:
---
Systemic Practice
sss
More information:
---
Systemic Practice
sss
More information:
---
Systemic Practice
sss
More information:
---
Systemic Practice
sss
More information:
---