Private Fostering For Professionals
What is Private Fostering?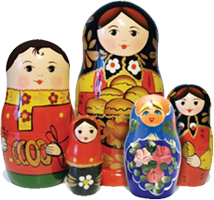 Private Fostering is when a child or young person under 16 years old (or under 18 if disabled) lives with someone for 28 days or more by private arrangement (without the involvement of a local authority) with someone who is not a:
parent
close relative (brother, sister, aunt, uncle, grandparent or step parent)
guardian or a person with parental responsibility
Private foster carers might be:
friends of the child's family
someone willing to care for the child of a family they don't know; or relatives not mentioned in the list above, for example a cousin or great aunt
Examples of private foster care arrangements:
children sent to this country for education or health care by parents or guardians living overseas
Teenagers living with a friend's family as a result of problems at home
children on holiday exchanges
children whose parents' study or work involves unsociable hours, which make it difficult for them to use ordinary day care or after school care
Private Fostering Awareness Day

8th November – Free Breakfast Briefing for Professionals (9-9.45am) via Zoom. Click image for booking form.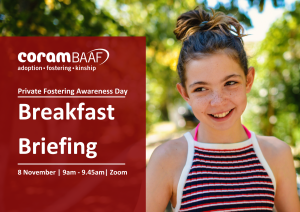 Awareness Day posters: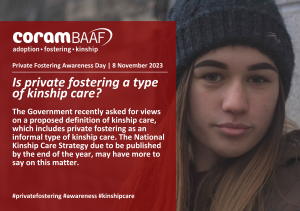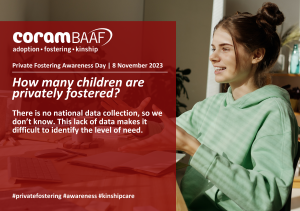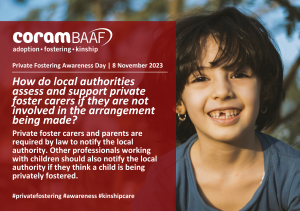 Reporting an arrangement:
All Private Fostering arrangements should be reported to LA Children's Services through the Integrated Front Door by phoning 0151 6062008. All Private Fostering notifications received by the Integrated Front Door will be transferred to the appropriate district social work assessment team and the Safeguarding Unit will be notified.
Ukraine:

Wirral, like many other Local Authority areas is currently receiving accompanied and unaccompanied children from Ukraine who are fleeing the current war with Russia. The UK government has agreed that unaccompanied children should assessed under the Private Fostering framework, even if they are over 16. The government has also published useful guidance documents which are included below:
(Homes for Ukraine: sponsor guidance – GOV.UK (www.gov.uk); Homes for Ukraine: guidance for councils – GOV.UK (www.gov.uk)) Within these pages there are specific links relating to children and young people:
https://www.gov.uk/guidance/homes-for-ukraine-guidance-for-councils-children-and-minors-applying-without-parents-or-legal-guardianshttps://www.gov.uk/guidance/homes-for-ukraine-guidance-for-sponsors-children-and-minors-applying-without-parents-or-legal-guardians
https://www.gov.uk/guidance/homes-for-ukraine-guidance-for-parents-or-legal-guardians-children-and-minors-applying-without-parents
Poster for Professionals: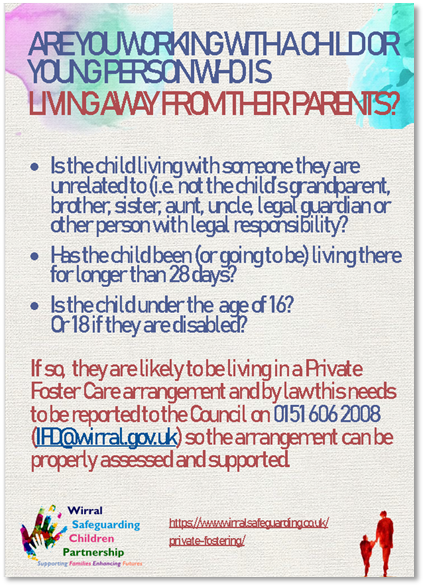 Leaflets for Parents, Carers and Children & Young People: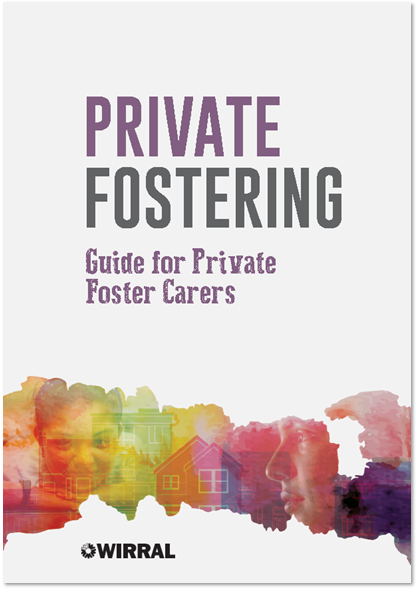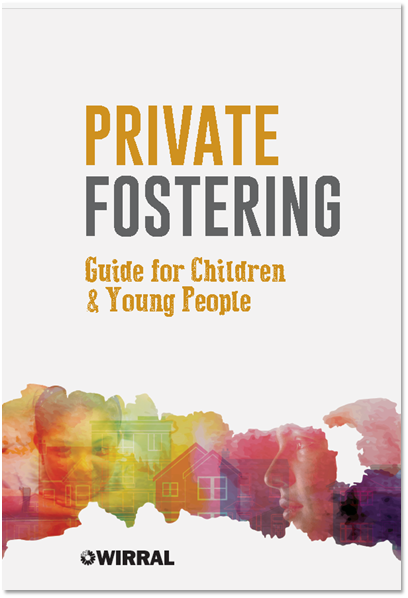 Posters for Parents/carers and Children and Young People:


Private Fostering Procedures:
Private Fostering Annual Report:
Wirral PF annual report 2021 2022
Private Fostering Responsibilities at-a-glance: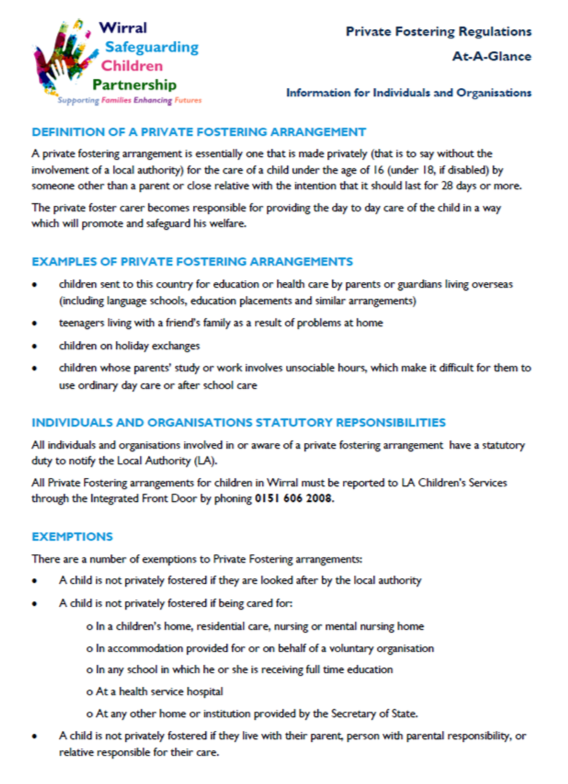 Briefings for Professionals: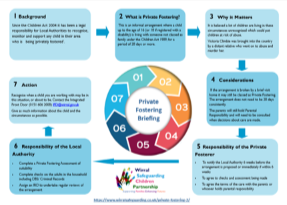 To support your staff in recognising a Private Fostering arrangement, and to have the confidence in then responding to that, please see the attached powerpoint briefing for agencies to use with their staff .
Private-Fostering-Briefing-for-professionals
a
Private Fostering Posters: