Your Safeguarding Board
The Wirral Safeguarding Children Board (WSCB) exists to make sure that all organisations and professionals who work with children and young people do all they can to make sure that you are kept safe. To do this the WSCB has a work plan for each year which includes the areas it identifies as being the most important – the priorities. The WSCB also publishes an Annual Report for the previous year which assesses how well we have done to make sure everyone keeps you as safe.
Annual Report for 2015-2016
The full version of the Annual Report for 2015-16 can be accessed here.
There is also a summary version for children and young people which you can find below: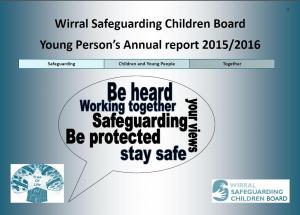 The Safeguarding Board has also published two posters which tell you what the Safeguarding Board does and what the priority areas are for the next year. These can be seen and downloaded below: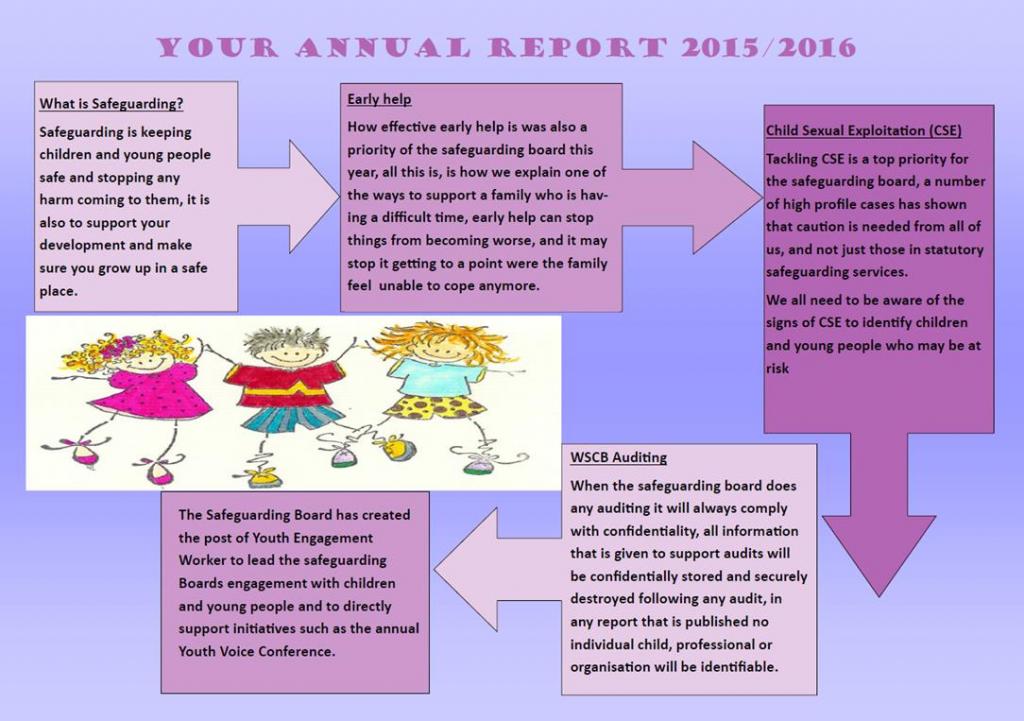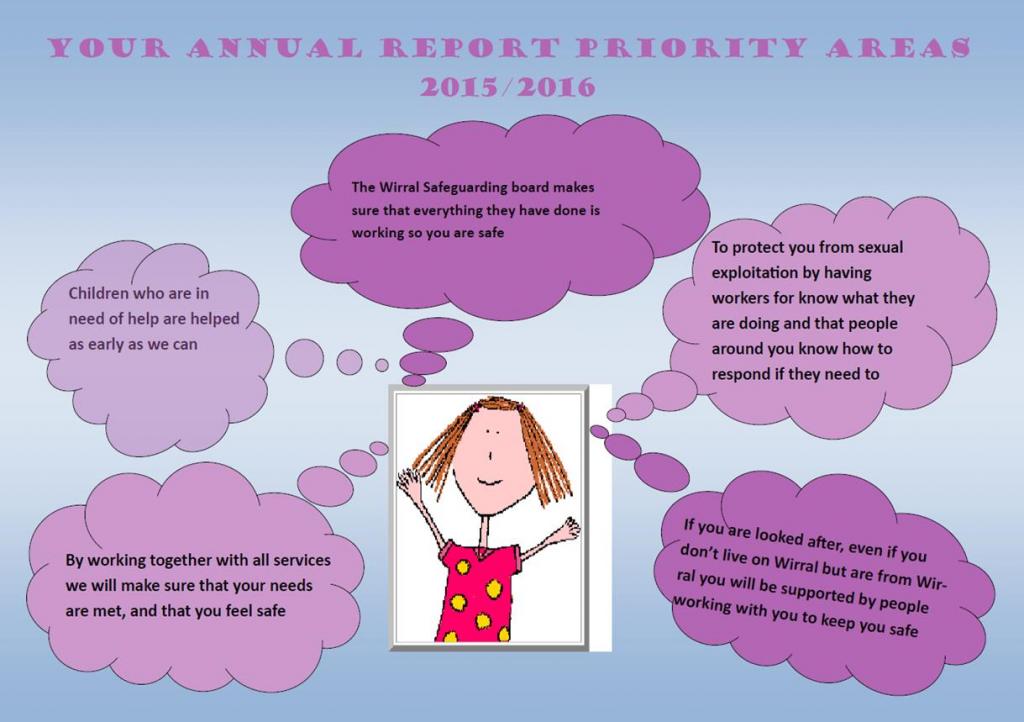 Older Annual Reports
The summary Annual Report for 2014-15 is included below:
WSCB Annual Report Executive Summary 2014-15
We are always looking for ways to include the views and thoughts of children and young people in the business of the safeguarding board and if you or your youth group would like to be involved in the work of the safeguarding board please ask your teacher/tutor, youth leader or social worker to get in touch.