CE Awareness – Look Closer Campaign 27th Feb-3rd March

The Children's Society is joining forces with the National Police Chiefs Council to run its Look Closer awareness week from Monday 27 February.
The Look Closer campaign aims to raise awareness among both professionals and the public about the signs of child exploitation and urges people to report any concerns to the police.
James Simmonds-Read, National Programme Manager at The Children's Society's Prevention programme, which runs Look Closer, said:
'Criminals prey on children, grooming them in person or online and using terrifying threats and violence to force them into crimes such as carrying drugs or exploiting them sexually. Worryingly, the cost of living crisis and financial pressures facing families can leave some children even more open to perpetrators offering them cash, food and gifts, even vapes and gaming credits. But it's just not material things – they also offer the promise of friendship and feelings of belonging.
'We urge everyone from commuters and transport staff to shoppers, dog walkers, online gamers and people working in public-facing roles, such as shop and hotel staff, to be vigilant for signs of exploitation in public places. By reporting things that don't feel right, either in your community or online, you may be helping a child to escape a situation of horrific abuse.'
Resources
Programme of Learning Events
Click here to download a programme of learning events taking place across the week, which are free of charge and anyone can book onto.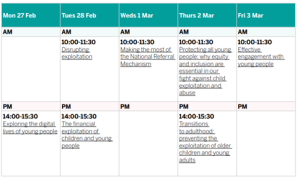 Posters/ Leaflets
This is a selection of the #LookCloser resources. More resources are available from the Children's Society here.
Leaflet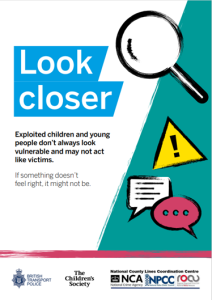 Poster (A3)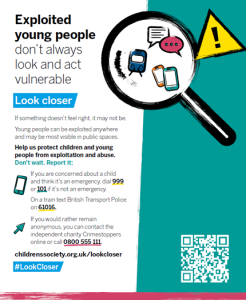 Explainers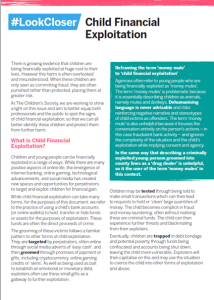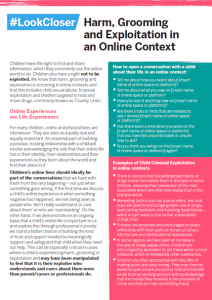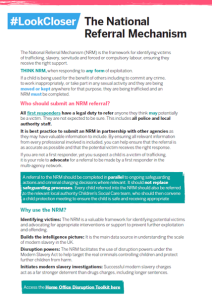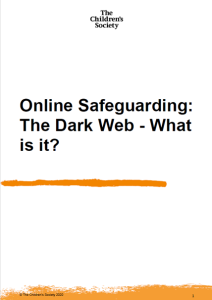 Language Guide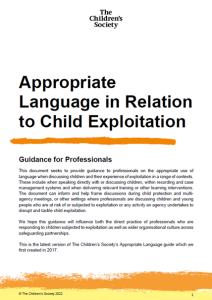 Positive Engagement with Young People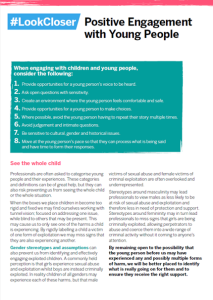 Responding to child victims of sexual abuse, violence and harassment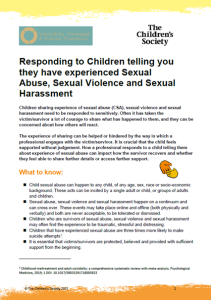 Reporting Concerns
People should report any concerns to the police on 101. If on a train text British Transport Police on 61016. Otherwise contact Crimestoppers on 0800 555 111
Alternatively you can contact the Wirral Integrated Front Door on 0151 6062008 or the NSPCC for advice on 0808 800 5000
Always dial 999 if there is an immediate risk to a child.
Links
Children's Society Look Closer Campaign
WSCP Contextual Safeguarding Page
The NWG – CE Day and wider exploitation information and resources
Catch22 – Details about the Wirral Missing and Exploitation Service
WSCP Exploitation Training for Professionals
WSCP Contextual Exploitation Training for Professionals