WSCP Newsletter
The Wirral Safeguarding Children Partnership publishes a newsletter which includes updates from partner agencies about activities and initiatives designed to support children, young people and their families.
Newsletter No. 14 December 2020: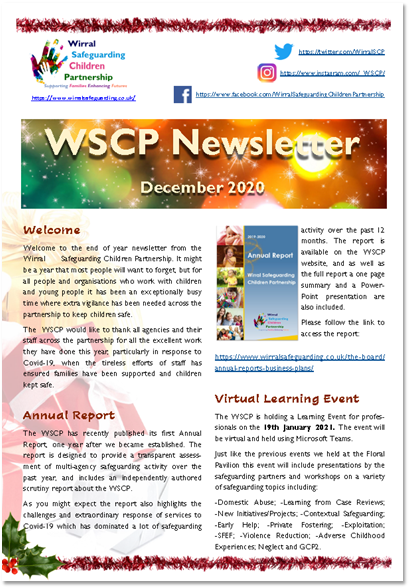 Newsletter No. 13 May 2020: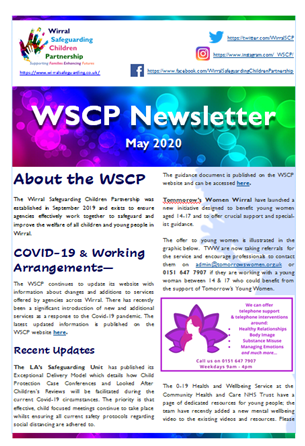 Special Newsletter No. 12 April 2020: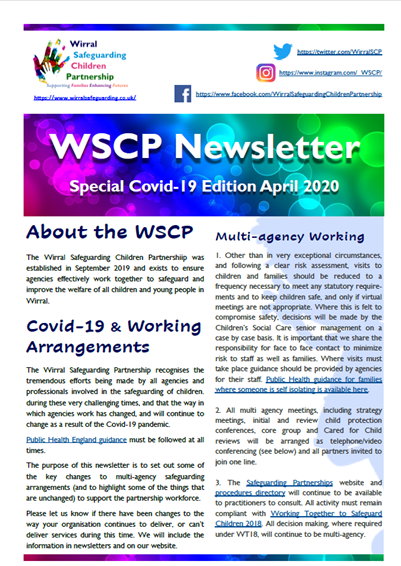 Newsletter No. 11 March 2020: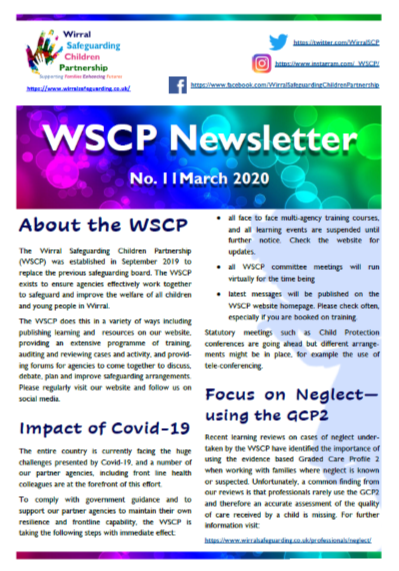 Previous WSCB newsletters can be found below.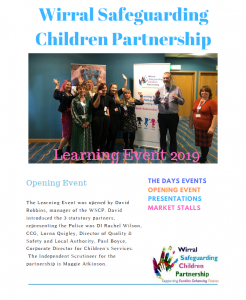 WSCP Learning Event 2019 Newsletter No. 10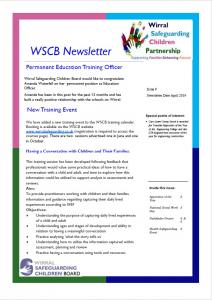 WSCB Newsletter No.9 April – May 19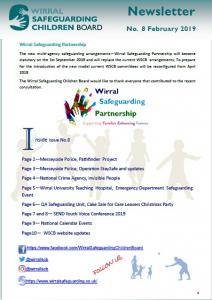 WSCB Newsletter No 8 Jan-Feb 19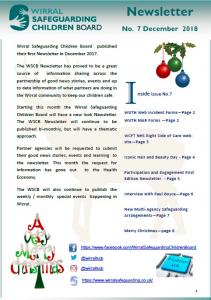 WSCB Newsletter No 7 December 18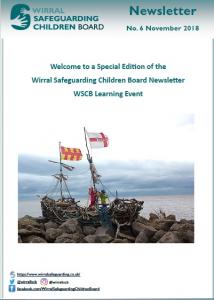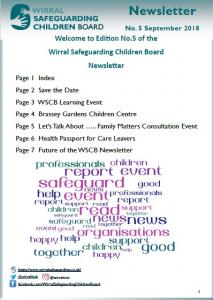 Newsletter No 5 August – September 18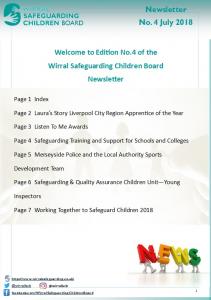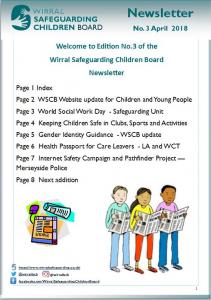 Newsletter No 3 March – April 18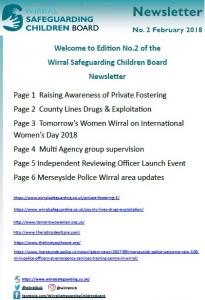 WSCB Newsletter Issue 2 Feb 18
WSCB Newsletter Issue 1 Dec 2017
Future Newsletters
If partner agencies would like to highlight any of their safeguarding activity in future newsletters please contact [email protected]