World Cup Football and Domestic Abuse
The World Cup and Domestic Abuse
Football is part of our national culture, enjoyed by millions of men, women and children every week. The World Cup is a time when supporters from all clubs come together in support of their national team. Merseyside Police is encouraging football fans to enjoy the World Cup safely.
Win or Lose
Studies have found that incidents of domestic abuse rose by 38 per cent when the England team played and lost when compared with the days that England did not play. Research into the link between domestic abuse and football shows that although there is an increase in incidents of domestic abuse following football matches, football does not cause domestic abuse. The behavior and actions of abusers who exert power and control over their victims cause domestic abuse.
The most detailed research into the links between the football World Cup and domestic abuse rates has revealed that in one force area in England and Wales, violent incidents increased by 38% when England lost – but also rose by 26% when they won.
Show domestic abuse the Red Card
Perpetrators of domestic abuse risk losing everything, their family, home, job and their self respect
Victims risk losing their dignity, trust in others and sometimes their life
Children risk losing the people who care for them
Helpline and Resources
If you are a victim of domestic abuse there are a number of authorities and charities who can help you.
If you are worried about your relationship or that of a friend or family member, you can contact the Freephone 24-hour National Domestic Violence Helpline, run in partnership between Women's Aid and Refuge, on 0808 2000 247 or visit www.womensaid.org.uk
Some immediate options may be to:
* Report the domestic abuse to police
* Leave home temporarily, or permanently
* Stay in your home and get the person who is harming you to leave
Most police forces have Domestic Violence Units or Community Safety Units with specially trained officers to deal with domestic violence and abuse.
You should call 999 in an emergency or 101 in a non-emergency or you can attend a police station in person to report an incident.
Women's Aid can help victims contact an independent domestic violence adviser or a solicitor who is experienced in family law. There are a number of other domestic violence charities, including Refuge, Relate and Mankind which offer advice and support for domestic violence victims.
If you are concerned about a child's welfare please contact the Integrated Front Door on 0151 606 2008 (9-5pm) after hours 0151 677 6557 or email [email protected]
Women's Aid giving support to children and young people affected by domestic abuse here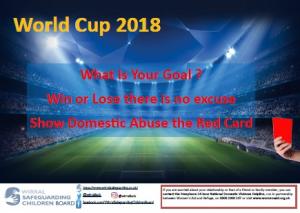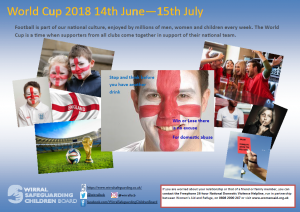 click into the posters to download