Wirral Helpline for Children who feel Unsafe or Worried
Please note: The Children and Young Peoples Helpline Service is currently on hold and will be reviewed in December 2021.
The Children and Young Peoples Helpline Freephone number 0808 196 4147 and live chat service itsneverokwirral.org/chat provides a voice message service with information and contact details of services available for children and young people, and include the following:
Response 0151 666-4123 available Monday – Friday 9am-6pm
CAMHS (Child and Adolescent Mental Health Service) 24 hour service 0800 145 6485
Kooth.com available via the internet
Childline 0800 1111  24 hour service
In an emergency always call 999
Wirral Council has launched a helpline for children and young people who are anxious, worried, or feel unsafe during this lockdown period.
If you are feeling unsafe or worried either from what you see or as a victim please call the helpline to speak to a children's services professional. Calls are free.
The helpline number is: 0808 196 4147
Livechat is also available online: itsneverokwirral.org/chat
The helpline is available Monday to Friday 9am-5pm and later on a Wednesday evening from 7pm-10pm
The flyers below include the helpline number and the Livechat address.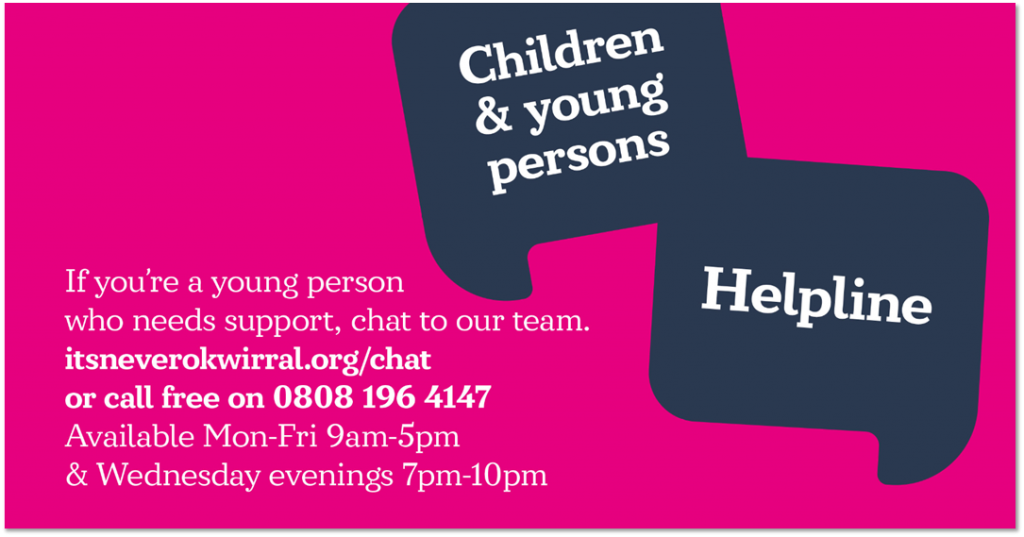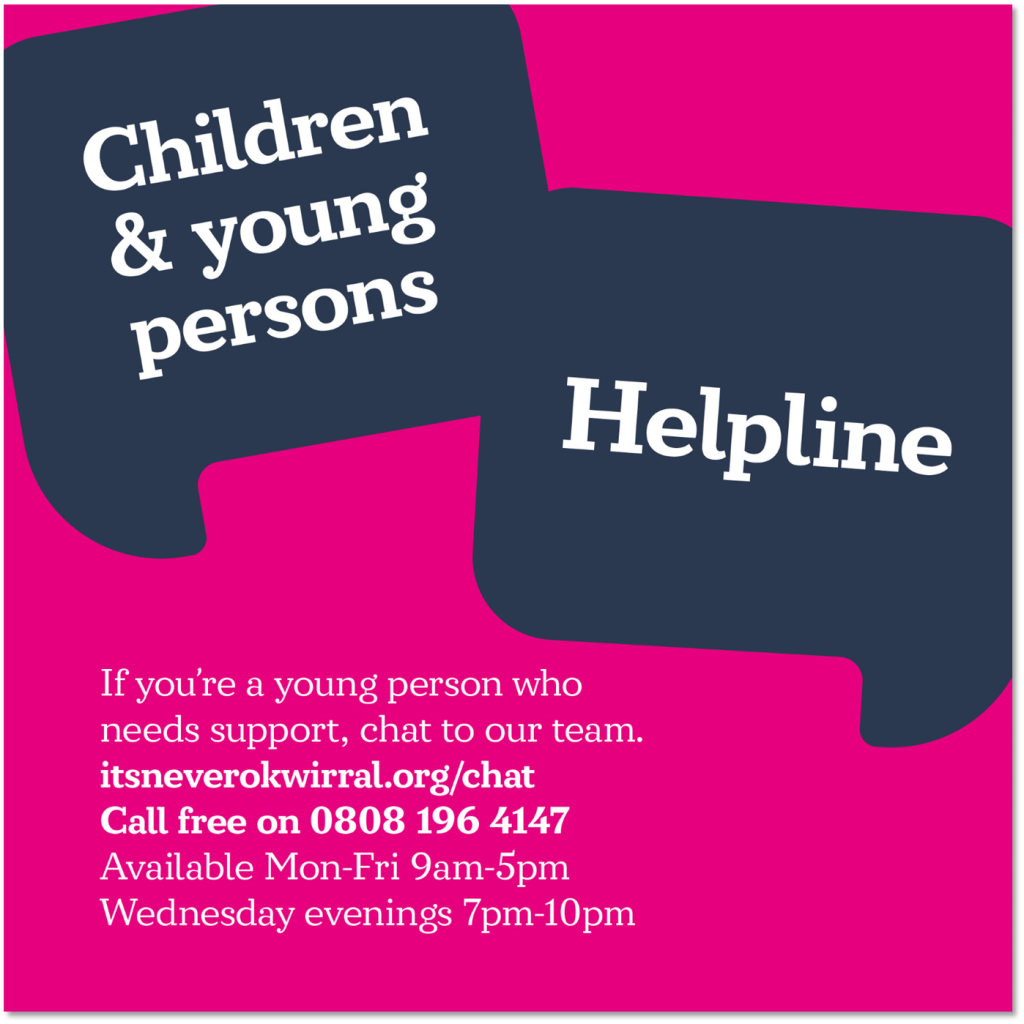 Communications Toolkit for Partner Agencies