Wirral Helpline for Children who feel Unsafe
Wirral Council has launched a helpline for children and young people who are worried about domestic abuse in their home during this lockdown period. Please click on the poster below for more information.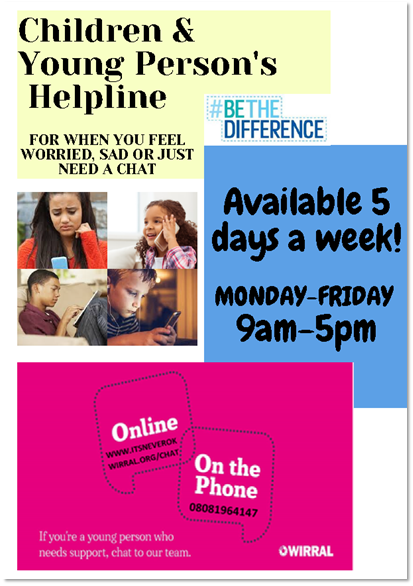 If you are feeling unsafe or worried either from what you see or as a victim please call the helpline to speak to a children's services professional. Calls are free.
The helpline number is 0808 196 4147