thebiglearn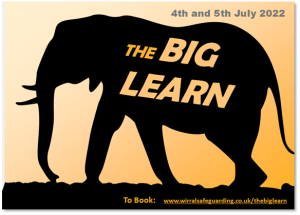 The Big Learn is the 2022 multi-agency children and adults safeguarding Learning Event for professionals which will be held on the 4th and 5th July at the Floral Pavilion in New Brighton.
The event will include presentations about many topics of both children and adult safeguarding as well as a 'market place' where professionals can find out more about services who work with children, families and adults in Wirral.
Confirmed topics so far:
Domestic Abuse
Impact of Neglect
Combatting Violence against Women and Girls
Contextual Safeguarding
Exploitation
Substance Misuse
Impact of Adverse Childhood Experience
Violence Reduction
Systemic Practice
Resources for Professionals
More detail will be added to this page in due course once presenters and the agenda for the day are confirmed. How to book information will also be added soon – please keep checking back.