Self-Harm
Self Harm
Self-harm means hurting yourself or damaging your health on purpose. There are lots of ways to cope with feeling the need to self-harm

There are lots of reasons why people self-harm. It could be because of feelings or thoughts that are difficult to deal with.

Some people self-harm because it feels like a method for releasing tension. It's a physical pain you can deal with, rather than a feeling or emotion that can be hard to cope with.

Self-harm can also be used as a way of punishing yourself for something you feel bad about.
Is self-harm the same as being suicidal?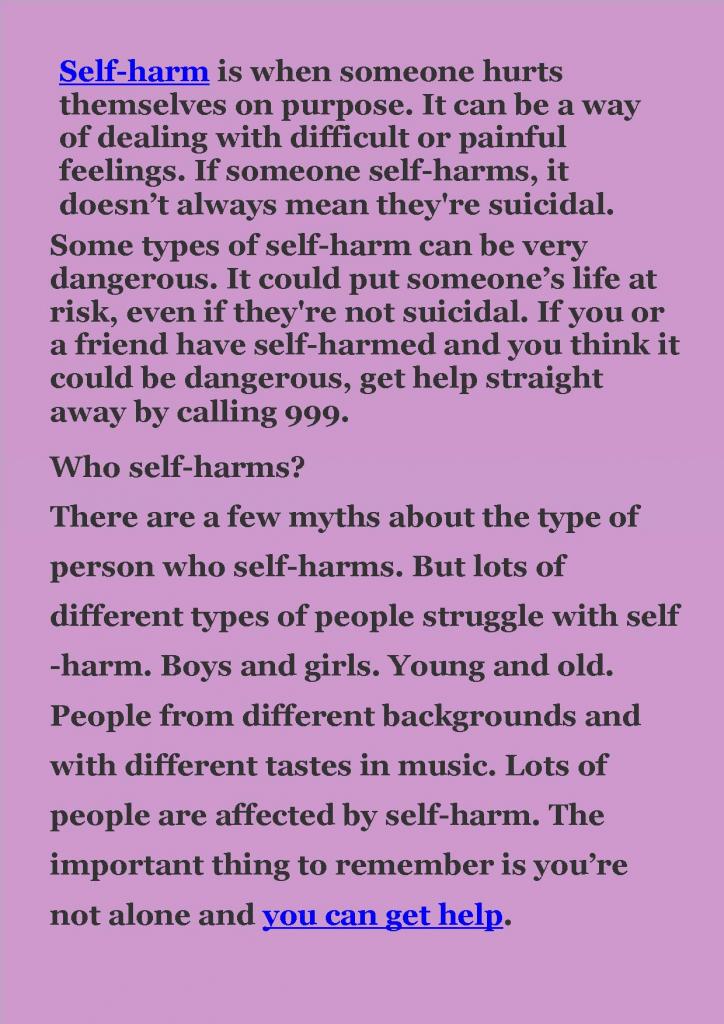 How do I tell someone if I self-harm?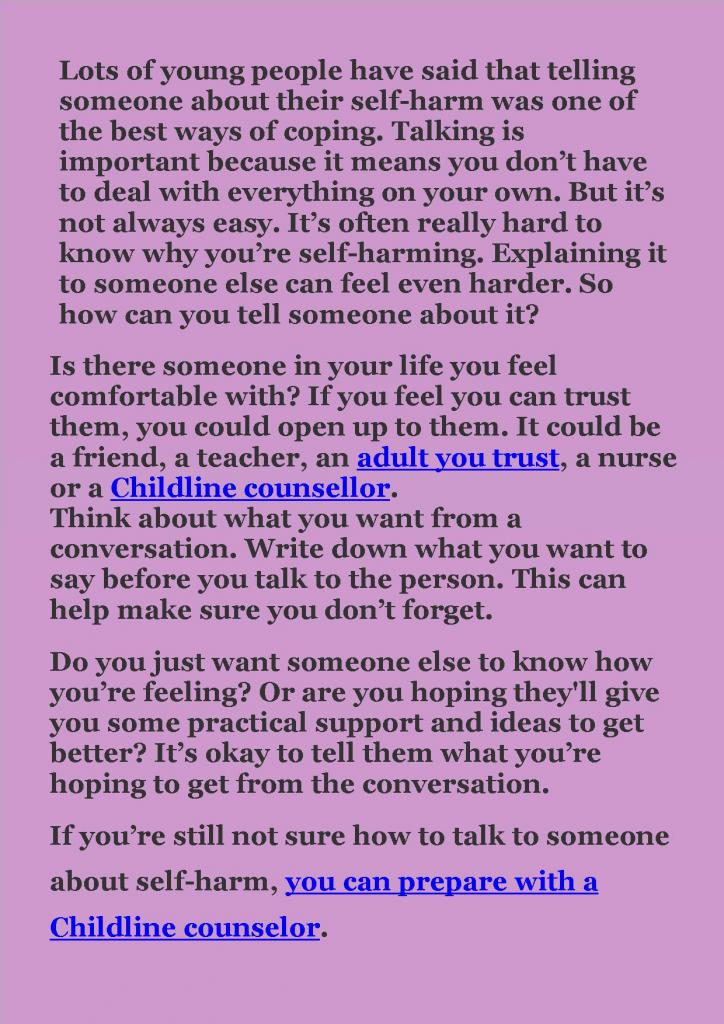 adult you trust, a nurse or a Childline counsellor.
If you're still not sure how to talk to someone about self-harm, you can prepare with a Childline counselor.