Scrambler and Motorcycle Safety
In 2016 in the UK there were 319 fatalities and 5,553 people seriously injured from motorcycle related incidents
Around 30% of non-fatal motorcycle casualties were aged up to 25 years old riding motorcycles with on smaller engine motorcycles (up to 125 cc)
There has been an increasing public concern in Wirral regarding anti-social behaviour around use of scrambler and motor bikes.  The Council has pledged to work with local communities and residents through the Safer Wirral Hub and other networks, to continue to do everything possible to tackle this issue.
Merseyside Police launched Operation Brookdale to target offenders involved in the illegal and nuisance use of off-road bikes.  Since December 2016 Merseyside Police have used a DNA spray to mark suspected illegal riders and off-road bikes.  The spray marks the bike, clothing and skin or any riders with a uniquely coded but invisible dye that can be easily detected with torches and ultraviolet light in police custody suites.
Summer 2018
 Police activity to tackle the issue of illegal and anti-social use of off-road bikes includes:
• Increased patrols in hotspot areas, including parks and other public land
• Enforcement of traffic law on the highway to restrict the activities of illegal riders on our roads
• Use of NPAS helicopter to act as an eye in the sky and monitor the movements of these bikes
• Use of locally gathered intelligence to execute warrants where storage locations are identified
• Visits to petrol stations by officers and PCSOs
• Partnership work with Merseyside Fire and Rescue Service, Local Authorities (including City Watch CCTV) and housing authorities
Anyone with information on who is using these bikes and where they are being stored is urged to call 101 or Crimestoppers anonymously on 0800 555 111.
Always call 999 if:
A crime is happening now
Someone is injured
You or someone else is in danger
The person who has committed the offence is still there or is nearby
 Responsibilities of Parents/carers
Some Mini motorbikes and quad bikes are very powerful capable of travelling in excess of 40 mph and some can reach 60 mph. Many of the mini motorbikes are marketed as toys but machines with electric or petrol motors are classed as motor vehicles.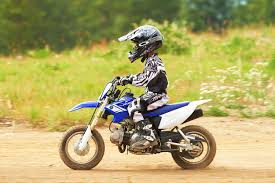 if your child rides an off road bike on a road or on public land they will require motor insurance?
you are responsible for their actions and could be prosecuted if they ride on a road or in a public place which could also affect your own car or motorbike insurance
If your child is under 16 years of age the only legal place to ride a mini motorbike or a similar vehicles is off road on private land and you must have the permission of the owner of the land
If your child is over 16 years of age they can ride a mini motorbike or similar off road on private land with the permission of the owner of the land.
If they ride on a public highway:
the rider must be fully insured
the rider must have the correct driving licence for the bike and wear fully protective clothing and an approved protective helmet
the mini motorbike or similar must be registered with the DVLA, be fully taxed and have a current MOT certificate.
the mini motorbike or similar needs to have an official number plate, break lights and indicators and if it is being ridden at night will need to have full working lights fitted
For more information and advice:
https://www.rospa.com/leisure-safety/advice/mini-motorbikes
http://think.direct.gov.uk/education/secondary/parents/motorcycle-safety
https://crimestoppers-uk.org/in-your-area/north-west/merseyside/putting-the-brakes-on-nuisance-bikes