Online Bullying
What is online bullying?
Cyberbullying is using the internet, email, online games or any digital technology to threaten, tease, upset or humiliate someone else.
What to do if you are being bullied online!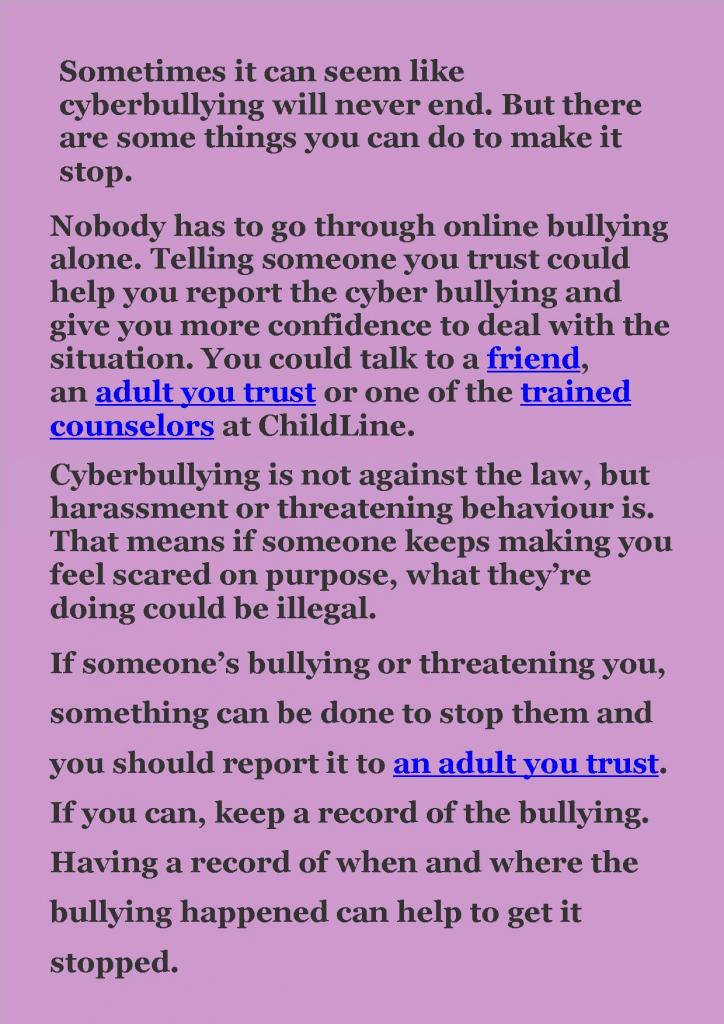 Useful links
You could talk to a friend, an adult you trust or one of the
trained counselors at ChildLine.
Why do people bully online?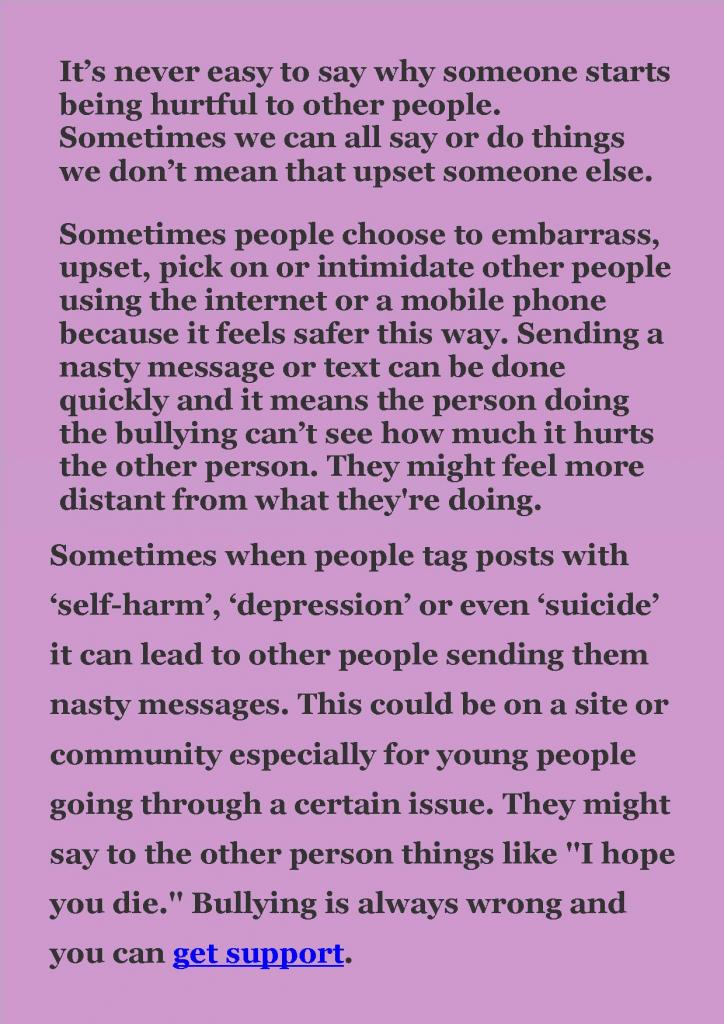 Useful links
How Cyberbullying can happen!
Text messages
Sending abusive, nasty or threatening text messages to someone is a type of bullying. This could include sharing those texts with other people who might join in the bullying.
Sexting
Sexting is when someone takes a sexually explicit picture or video of themselves and then sends it to someone else. Sometimes people who are trying to bully someone may ask for these kinds of images so they can send them on to other people.
Email
Sending abusive emails is a type of bullying. Sometimes those emails might be shared with other people who could join in the bullying. Sending computer viruses or hurtful videos and pictures by email is also online bullying.
Instant Messaging and Chat rooms
Sometimes people might get nasty messages when they are using instant messaging or chat rooms. Sending those types of messages using someone else's account without their permission is also online bullying.
Social Networking
Social networks can be used in lots of different ways to bully someone. Learn more about how to stop bullying on different social networking sites like Facebook, Twitter, Tumblr, Instagram, YouTube and many more.
Online Gaming
Being abusive towards someone or harassing them on an online multi-player gaming site like Minecraft or Call of Duty is also a kind of online bullying.
Abusing Personal Information
Sometimes people involved in bullying might post someone else's photos or personal information without that person's permission. This could include pretending to be someone else and writing fake comments or blogs.
Online Grooming
This could be if someone is threatening to share a private or naked photo online. If you're being threatened like this, read our advice on online grooming.
How to stand up to online bullying!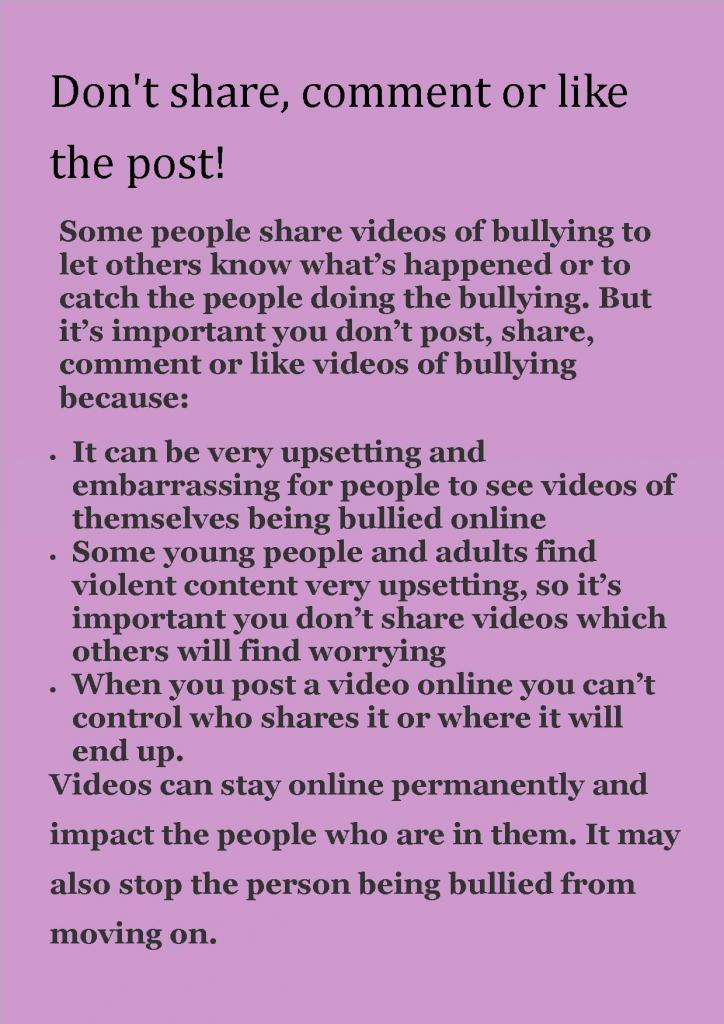 Useful links
What to do if you're bullying someone!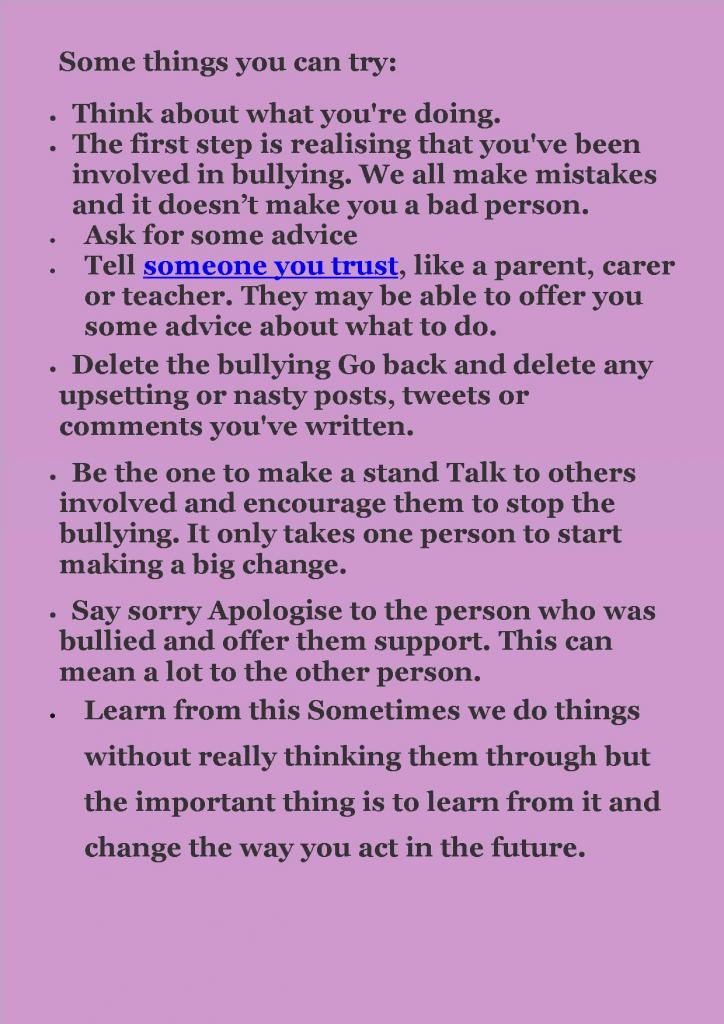 Useful links
Helping a friend
Being bullied can be difficult. So it could help to have a good friend to offer support.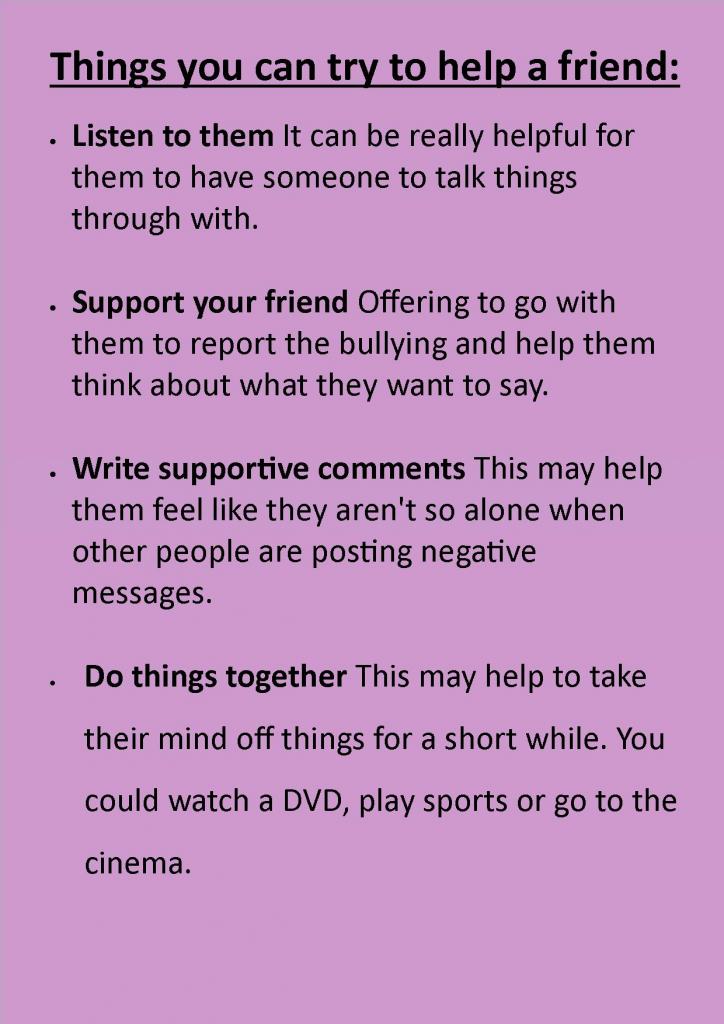 Useful links
Getting Support for yourself!
Getting support for yourself
If someone you know is being bullied, it can be tough for you to deal with too. You don't need to try and solve the problem on your own.
You could:
Below is a video showing ways you can use to re-build your confidence after online bullying
Below in Amy Louise's story on how online bullying effected her!
Stop! Block! Tell!