The Big Learn
The WSCP hosted a multi-agency learning event on 4th and 5th July at the Floral Pavilion called The Big Learn.
The event included marketplace stalls hosted by a range of Wirral services, and a number of presentations throughout the day. The event ran twice (4th and 5th) from 10am until 4pm to ensure that professionals had the opportunity to attend one or the other.
Marketplace Stalls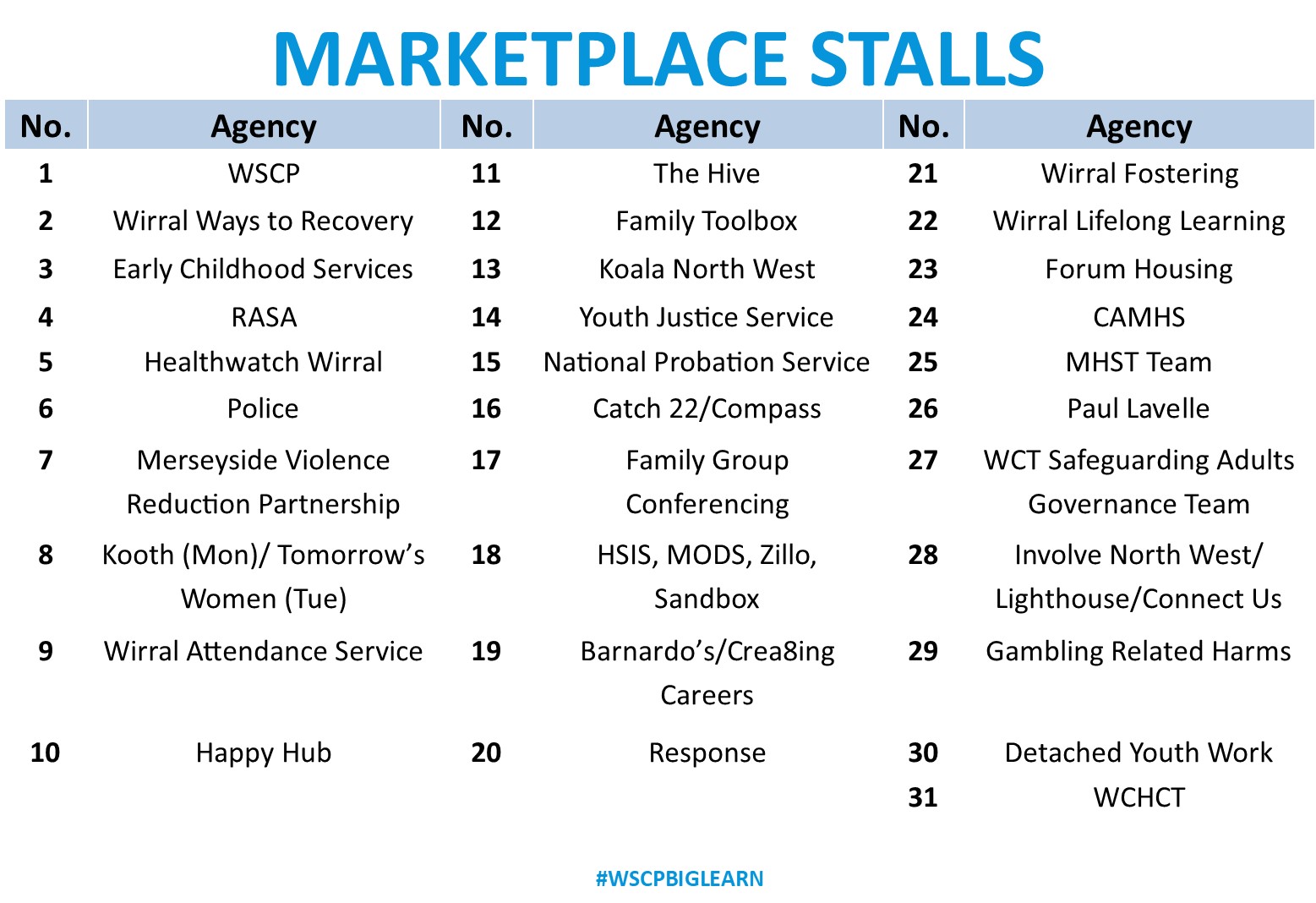 Timetable Monday 4th July (click to enlarge)
Timetable Tuesday 5th July (click to enlarge)
Download our Information Pack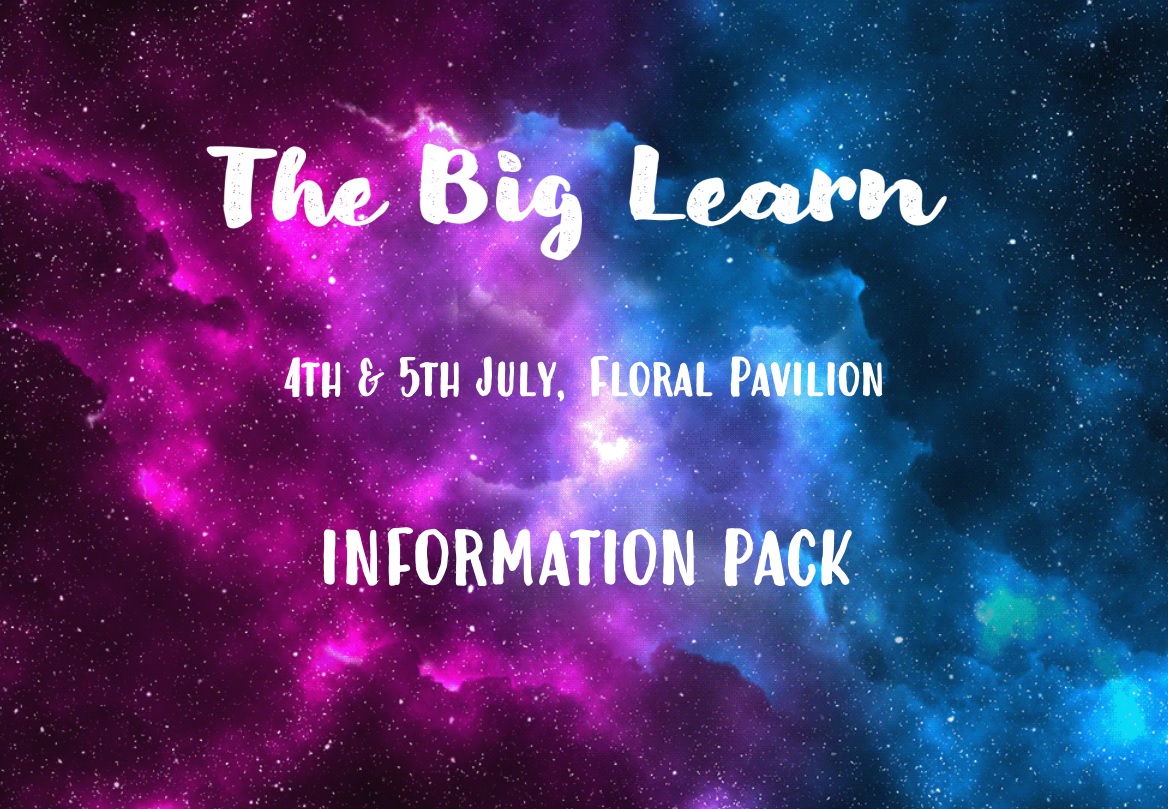 Poster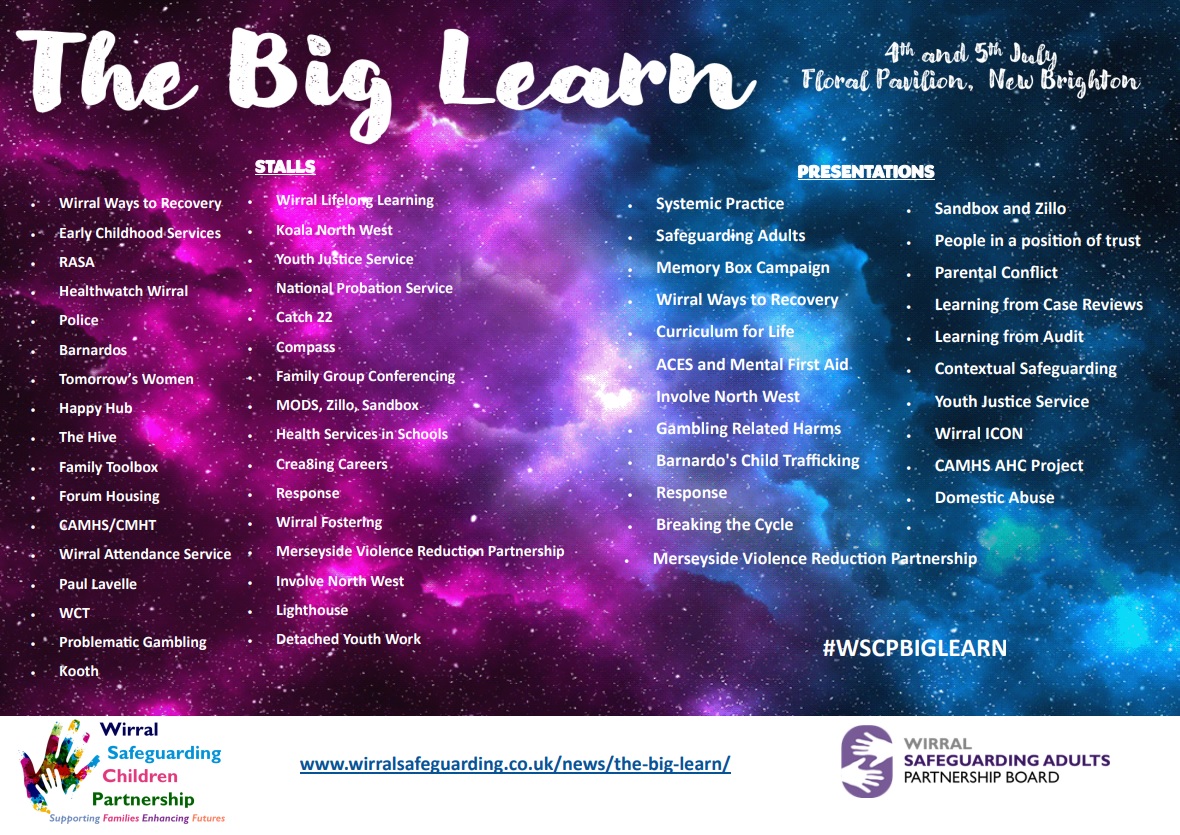 Evaluation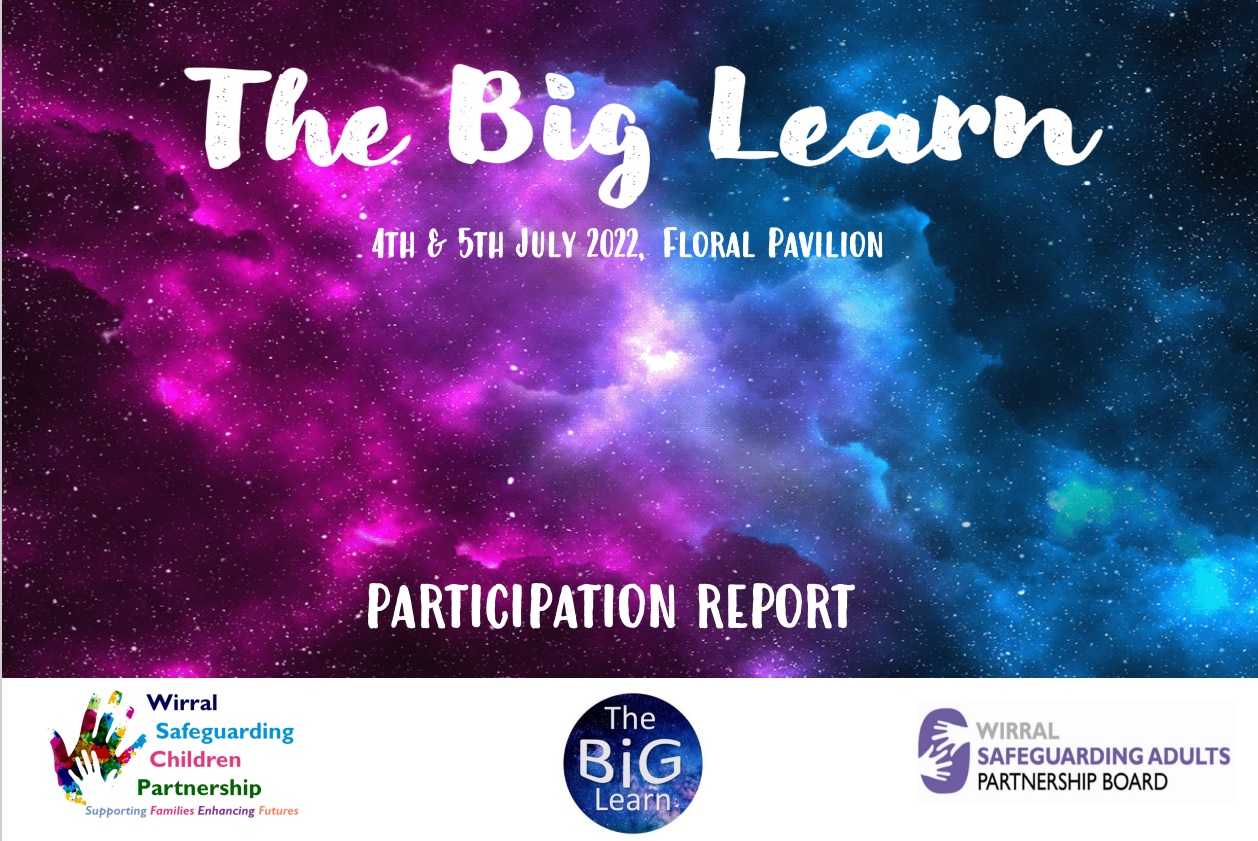 Previous Events
Follow this link to find out more about previous learning events hosted by WSCP.