Knife Crime
It doesn't matter
Possession of a knife carries a prison sentence of up to 5 years and it doesn't matter whether its been used or how old you are either.
It doesn't matter if you was carrying it for your own protection or even carrying it for someone else you will be arrested and prosecuted.
To download a poster, click on the icons below.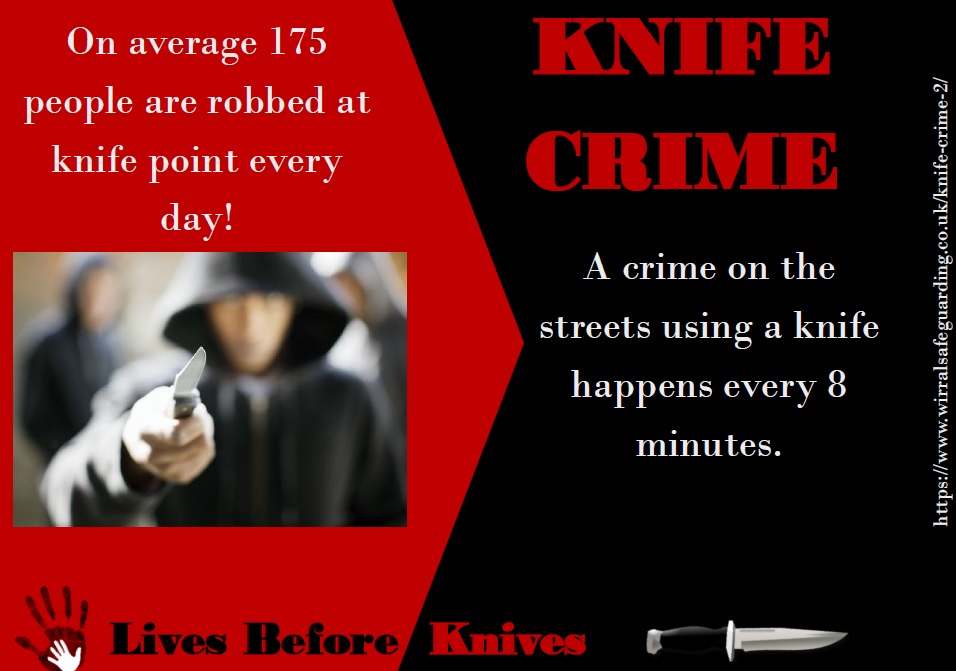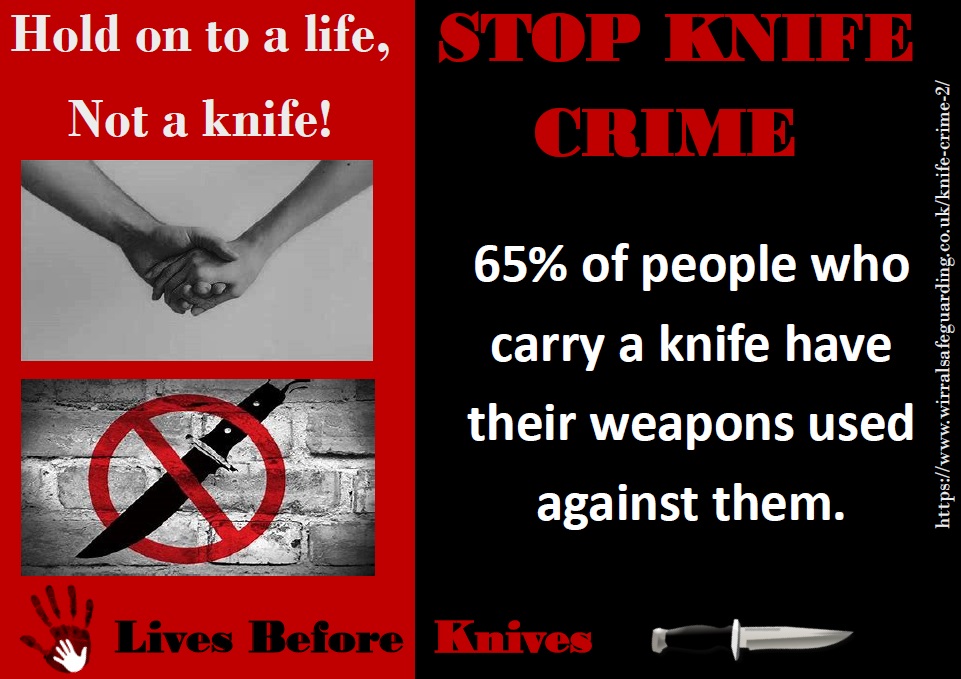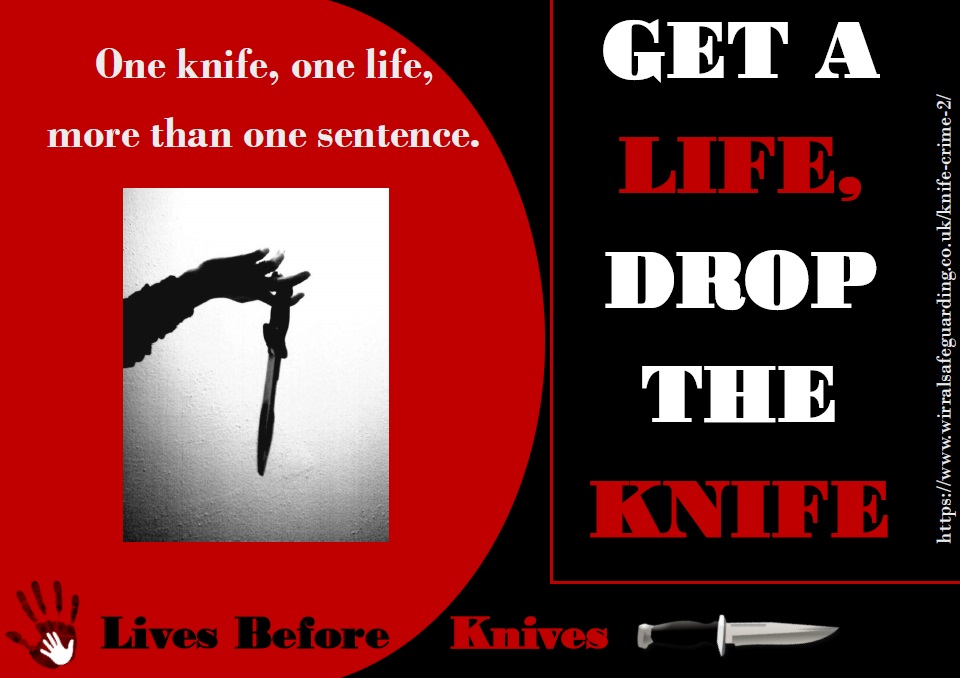 Many young people assume that certain places are safer to stab than others. This is a lie!  A stab in the heart can result in losing all your blood in a minute, but stabbing someone in the arm or leg can cut an artery and many young people in the UK have died from this.
Also despite all this getting caught with a knife, it will land you with a criminal record. This means you might be turned away from college and universities and it can even stop you visiting certain countries like the USA, Canada, Australia and so on as anyone with a criminal record will be denied entry and sent back home.
Real life story
Guidance and advice
No knives better lives for more information click here
Childline for advice on gun and knife crime click here
Merseyside police for information or advice click here
If you are aware of a person carrying a knife and is a threat, phone the Police immediately on 999 or call Crimestoppers on 0800 555 111