Hate Crime and Mate Crime
What is hate crime and mate crime?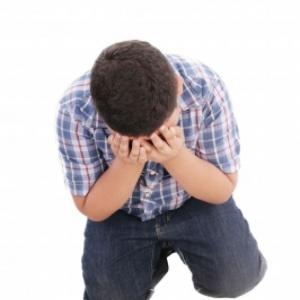 Disability hate crime is the general term used to describe any criminal offence that is motivated by hostility or prejudice based upon a person's disability. If you think people are picking on you because of your disability then it is a hate crime.
Mate crime happens when someone pretends to be your friend and then uses you instead of being a good friend. A 'mate' may be a friend, family member, supporter, paid staff or another person with a disability
Mate crime is when someone says they are your friend, but they do things that take advantage of you, like ask you for money a lot. A real friend does not need to be bought, and someone who takes your money, asks you to pay for lots of things, or makes you feel uncomfortable is not a true friend.
If someone who says they are your friend hurts you, steals from you or makes you do something you don't want to do, you should tell to someone you trust right away.
Hate crime is when you are victimised by strangers just because you have a disability. Mate Crime is done by someone you know.
Hate Crime Awareness video
Is this person my friend?
A friend is a companion you trust and have fun with.  But if your friend makes you feel anxious or scared, takes your money or possessions or makes you do things you don't want to, that's not right. We call that a mate crime.
Remember that most of your friends are good friends but that if you are worried about a friendship you have a right to be believed and to be taken seriously when you report incidents.
Hate Crime and Mate Crime may include: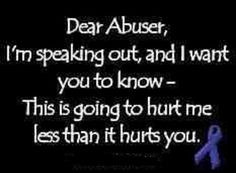 Verbal or physical abuse
Intimidation or threats
Manipulation
Bullying
Online harassment
Theft
How friends and supporters can spot mate crimes
Mate crime is often hidden but these signs may indicate something is wrong:
Someone with autism suddenly appears to have a new friend or a much larger friendship group and a more active social life.  These new people seem to have an undue influence. They may be visiting the vulnerable person at home for social gatherings.
The person with autism comments that his friends will be disappointed if a certain activity doesn't take place.  They may express worry that they'll lose their friends. They may appear uneasy about the friendship.
The vulnerable person may be spending his own money to pay for concert tickets for others or taxi fares or rounds of drinks.  They may be buying gifts for other people or giving away precious possessions. They may suddenly change their will.
The person may unexpectedly change their routine, behaviour or appearance. They may have unexplained injuries, look scruffy or dirty or show signs of mental ill health.
How to report a hate crime or mate crime
Whether it's a hate crime or mate crime, always say that you are reporting a DISABILITY HATE CRIME.   Here are some ways to report an incident:
Tell the police
Tell your Adult or Children's Safeguarding team
Visit the True Vision website at www.report-it.org.uk
Visit or call one of Autism Together's reporting centres or email:

[email protected]
Autism Together's hate crime and mate crime reporting centres can be found at:
Children and Families Service, Rainbow Resource Centre, 120 Chester Street, Birkenhead, Wirral CH41 5DL. Telephone 0151 666 9960
Wirral Centre for Autism, Oak House, 6 Tebay Road, Bromborough, Wirral CH62 3PA.  Telephone 0151 334 7510
Supported Living, Tower House, Unit 1, Tower Road, Birkenhead, Wirral, CH41 1FH.  Telephone 0151 559 2399 Ext 2
Integrated Front Door on 0151 606 2008 (9:00 am -17:00 pm) after hours 0151 677 6557 or email [email protected]