Domestic Abuse
What is Domestic Abuse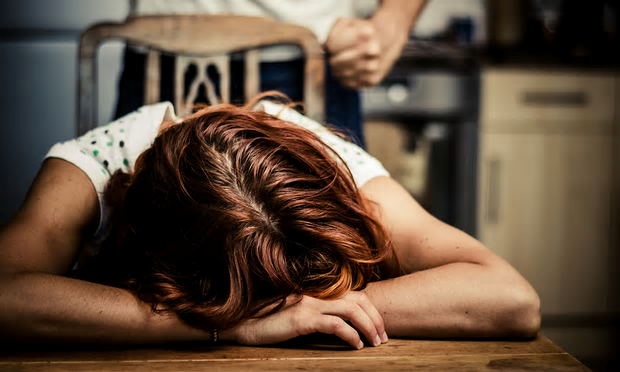 Any incident of controlling, coercive, threatening behavior, violence or abuse between those aged 16 or over who are, or have been intimate partners or family members regardless of gender or sexuality. The abuse can encompass, but is not limited to, psychological, physical, sexual, financial and emotional.
Teen Dating Abuse
Domestic abuse is not limited to adults; there is an increasing awareness of domestic violence within teen relationships.
1 in 5 teenage girls have been assaulted by a boyfriend.
Young women are more likely to experience sexual violence then other age groups.
Young women with older partners are at increased risk of victimisation.
Recent surveys (including NSPCC, Zero Tolerance and End Violence Against Women campaign) reveal that approximately 40% of our young people are already being subjected to relationship abuse in their teenage years.
This video looks at comments made by young survivors about how they dealt with the abuse and starts discussion amongst youngsters about how they could also deal with such  situation.
Forms of Domestic Abuse
Emotional or psychological
Physical
Sexual
Economical or Financial Abuse
Honour Based Violence
Female Genital Mutilation
Forced Marriage
Elder Abuse
Domestic abuse perpetrated against people who have disabilities
Domestic abuse during pregnancy
Domestic abuse within gay, lesbian, bisexual and transgender relationships
Domestic abuse against men
Stalking
All forms of abuse is unacceptable, and needs to be stopped. If you are a young person living in a home where there is domestic violence between the adults, although it might not always be obvious if what's happening at home is domestic abuse. But if somebody in your family uses bullying or violence to get another adult to do what they want, that's domestic abuse. If your boyfriend or girlfriend is under 16 and is being abusive, this is relationship abuse.
Making A Safety Plan
If you're experiencing domestic abuse in the home where you live, it's really important to have a safe place that you can go to. And remember, if you or anyone else is ever in danger you should call the Police on 999.
Make a plan ahead of time and keep it somewhere safe
Find a safe place, if you have to stay at home think about somewhere safe to go
Keep a contact number. Write down the name and contact number of someone you trust if you need someone to call.
Get support, go through your plan with a counsellor at Childline.
Childline will support you to find a way to stop the abuse.
Or you can contact Victim Support.
The most important thing you can do is to keep yourself safe. Domestic abuse isn't your fault. And it's not down to you to stop the fighting, violence or abuse. Trying to stop it could put you in danger.
If you feel it's safe, tell your parents how you feel about what's happening at home. They may not realise that you know what's happening or how scary it is. Talk to a trusted adult about what's happening, this can really help. If you're worried for your own safety, it's important to talk to somebody as soon as you can.
You can also get support for domestic abuse from The Hide Out.
Facts and Figures
Around

1 in 5

children have been exposed to domestic abuse
Domestic abuse is a factor in over half of the Serious Case Reviews
The definition of domestic violence in England and Wales was expanded in March 2013 to include victims aged

16 and 17 years old

. It also now includes

controlling

behaviour and

coercive

behaviour
A

third of children

witnessing domestic violence also experienced

another form of abuse

1 in 5

teenagers have been physically abused by their boyfriends or girlfriends

130,000 children

live in households with

high-risk

domestic abuse
Children exposed to domestic violence are more likely to have

behavioural and emotional problems
'Right to know' about partner's violent past becomes UK law
Known as Clare's Law, the scheme give members of the public a mechanism to make enquires about an individual who they are in a relationship with, or who is in a relationship with someone they know, where there is a concern that the individual may be violent towards their partner.
Agencies can also make "right to know" enquiries where they are concerned about a victim.
Support and Help
Childline see more information here
NSPCC see more information here
Victim Support see more information here
Women's Aid giving support to children and young people affected by domestic abuse here
Safe Date for more information see here
Its Never OK Wirral see more help and support here
DOMESTIC ABUSE NATIONAL HELPLINES
You can also contact Integrated Front Door on 0151 606 2008 (9-5pm) after hours 0151 677 6557 or email [email protected] if you are worried about yourself or someone you know