Disrespect NoBody Campaign
The 2017 Disrespect NoBody campaign was launched by the Home Office on the 2nd February 2017. The aim of the campaign is to prevent young people, both boys and girls aged 12 to 18 years old from becoming perpetrators and victims of abusive relationships.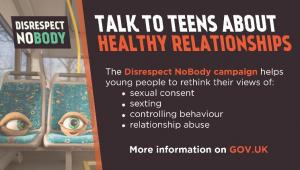 For 2017 the focus of the campaign will be consent and sexting, which are both issues where many young people need and want education and information. A website for young people has been developed to support the campaign: www.disrespectnobody.co.uk where young people can find further information and signposts to organisations who can provide support.
Resources
The Home Office has produced a range of support materials for organisations to use. These include a teaching resource with lesson plans, posters, online adverts and social media assets. We also have materials developed specifically for LGBT young people.
The campaign materials document can be downloaded here:
Campaign_materials_for_Disrespect_NoBody_2017.pdf
A series of posters are also available for partners to download and print: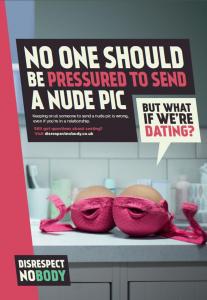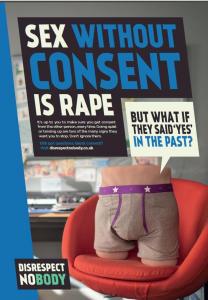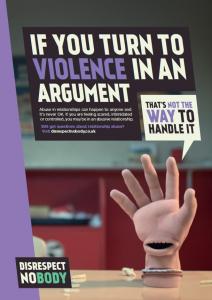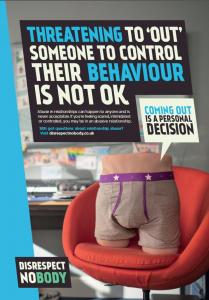 New poster – sexual harassment:
disrespect-nobody-sexual-harassment-posters
Teaching Resources
Please note this external content has not been validated by the WSCB
PSHE Resource from the Times Educational Supplement (created by a third party):
https://www.tes.com/teaching-resource/phse-disrespect-nobody-discussion-guide-11241456
Teaching Resources from the PSHE Association:
https://www.pshe-association.org.uk/curriculum-and-resources/resources/disrespect-nobody-teaching-resources-preventing