Designated Safeguarding Lead (DSL) Virtual Training Session
Welcome to the Virtual DSL Refresher Training. The refresher course is aimed at experienced Senior Leads from schools, colleges and educational providers.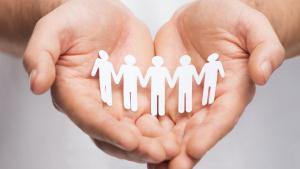 On this page and in the accompanying virtual briefing we will be covering the following Learning Outcomes:
The role and main responsibilities of the designated safeguarding lead
key legislation and local guidance underpinning safeguarding and safeguarding in schools and colleges
How to respond effectively to a child who reports abuse
The referral process into children's social care and what role the school or college has in multi-agency processes to safeguard children
Identify ways in which a safeguarding lead can support and nurture staff
PLEASE NOTE: Each session will last no more than 2 hours, including Q&A time. To attend a virtual session click on the link below of the session you wish to attend:
Duration: half_day       Date: 09th July 2020       Start Time: 10:00       End Time: 12:00
Allocation: 20       Remaining allocation: 16
Register for course
The date for this course has passed and can no longer accept new bookings.
Location
Address: