Contextual Safeguarding Survey
Background
Wirral Safeguarding Children Partnership, as part of its response to Contextual Safeguarding designed a questionnaire for children and young people to determine the issues and places where children and young people feel unsafe and the contextual safeguarding risks in Wirral.
Findings from the survey will enable the WSCP and the wider partnership to co-ordinate a response and bring focus to these areas.
Survey Findings – How Safe are Children & Young People in Wirral?
Over 2000 children and young people in Wirral participated in the contextual safeguarding survey, supported by their school, youth club or community group.
The survey tells us that children and young people in Wirral generally feel safe however there are a number of common areas where they feel vulnerable.
Children and young people told us that crime in the community is the main issue which makes them feel unsafe or threatened.
According to individual responses, Children and young people living in Meols/Hoylake and West Kirby feel the most safe and children and young people residing in Birkenhead and Wallasey feel the least safe.
50% of children and 32% of young people said that they (or someone they know) has felt under pressure to do something that they didn't want to do.
Although this approach is fairly new in Wirral, professionals are already starting to become familiar with contextual safeguarding issues. 4 briefing sessions have been delivered to 70 multi-agency professionals this year.
Download the full report here.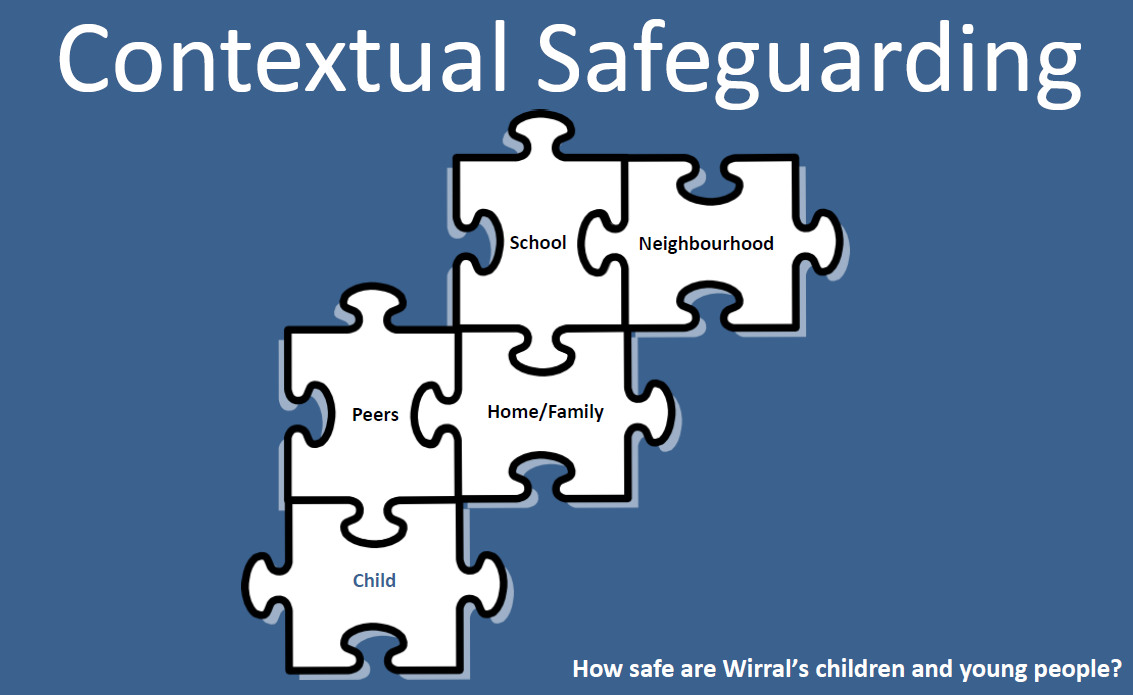 Young People Said..
The document below includes what young people in Wirral would like to change to make them feel safer. The WSCP has listened and responded with what action is being taken to address these issues.
(click to download)
*if you are printing the poster, select 'fit to page' in your print settings*