Reducing Parental Conflict Event July 2019
Research tells us that the quality of the relationship between parents has a significant influence on effective parenting, specifically how they communicate and relate to each other.
Our Guest Speaker Honor Rhodes O.B.E, Director of Strategy, Tavistock Relationships and Trustee of Early Intervention Foundation, was both highly engaging and truly inspirational in leading us in a multi-agency workshop to discuss how we could reduce parental conflict by working strategically together. Honor has been speaking at similar events around the country in order to:
engage Senior Leaders and Managers from across Local Authority and Partner agencies in a shared understanding of the significant impact parental conflict has on children and young people
encourage leaders to reflect in their strategic plans a commitment to enhance the knowledge of their teams in identifying and supporting families in conflict
raise awareness of an excellent training programme to be rolled out in the coming months, that will provide staff with the knowledge, skills and understanding to help them reduce the negative impact of conflict between parents on their children
The event was successful in generating a terrific amount of ideas on the day and enthusiasm and commitment to move forward emanated from the Floral Pavilion.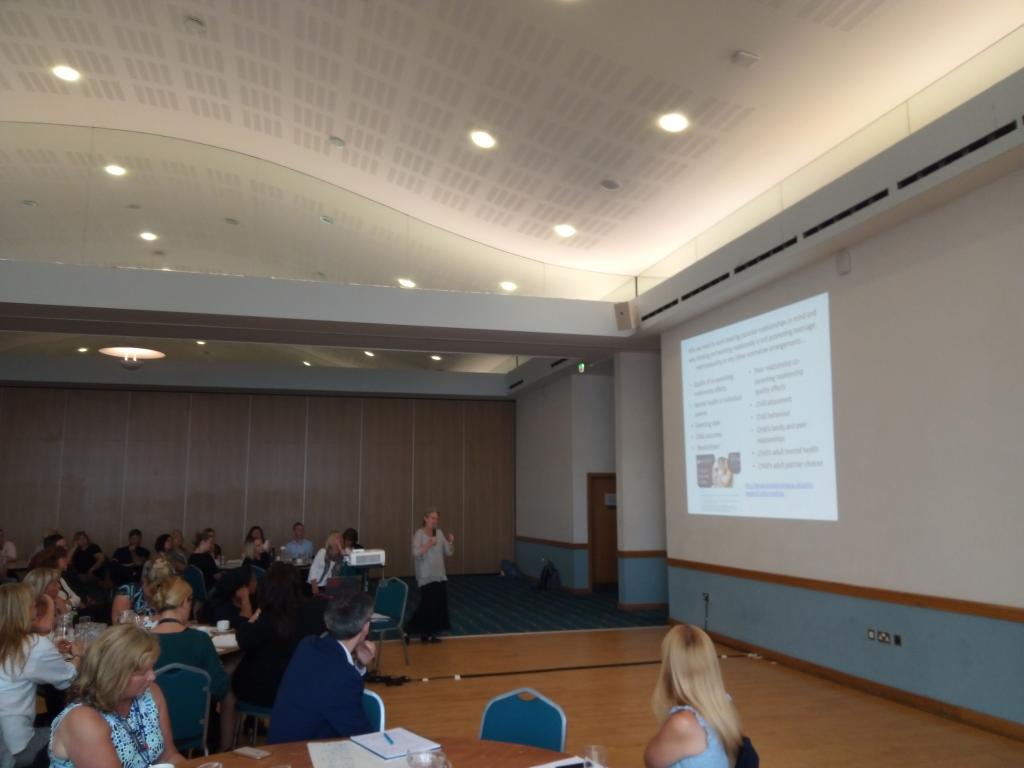 Following the event I will contact DWP training provider, Knowledgepool, to negotiate Reducing Parental Conflict training based upon the agreed competencies framework, once agreed I will ensure that you are informed on how to access this training, which will be made available through the WSCB/P.
The slides that Honor Rhodes presented can be downloaded here: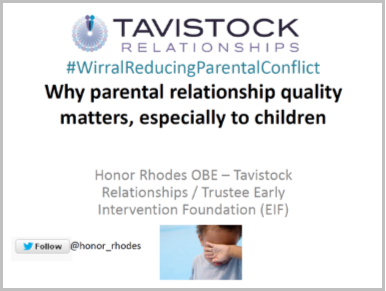 Useful Documents
What works to Enhance Interparental Relationships summary: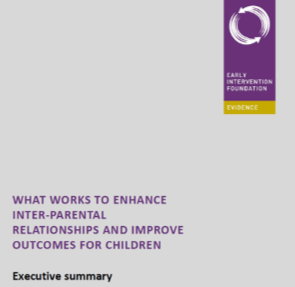 A summary of the feedback from the workshops will shortly be available here.
I am committed to keeping you informed of progress and next steps and welcome your feedback, if you were unable to attend on the day, or would simply like to submit any further ideas or comments please click here.
Watch this space for updates!!
Jane Egan
Early Help Partnership Service Manager
[email protected]