Community Matters
Wirral Council's Early Help and Prevention Service have commissioned the help of community organisations to deliver an early help service to families across Wirral who need it most.
The Community Matters partnership is a new way of working to help families and children get the services they need, when they need them.
You can find out more information about the organisations that have been commissioned in the Community Matters booklet. The Partnership includes these services and any other services able to deliver early help support to families, such as schools and health services.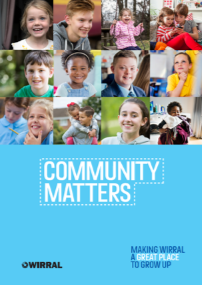 How does Community Matters work?
Professionals identifying the need for a level 2 or 3 intervention should undertake an Early Help Assessment (EHAT )and initiate a Family Plan or, if a multi-agency response is required, engage a 'Team Around the Family' to enable support to be provided.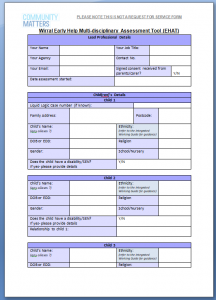 Having completed the EHAT and subsequent Family Plan, the Key Worker or Lead Professional should submit the document by email to the Early Help Team at Koala North West at [email protected]. The EHAT will be stored securely on the Early Help Module (EHM) of the children's system and outcomes from the intervention recorded. The Early Help Team will forward a Key Worker Pack and appropriate recommendations  to the Lead Professional/Key Worker.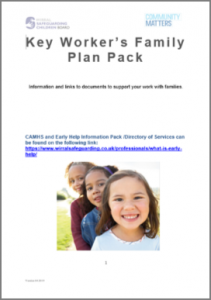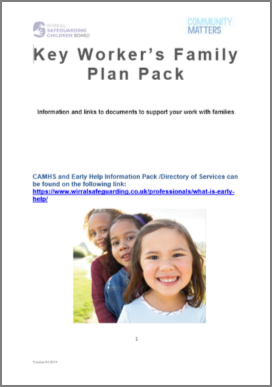 If the professional identifying the level 2/ 3 need is not able, or not appropriately placed, to undertake the EHAT,  they should submit an Early Help Request for Services form to the Early Help team at [email protected], indicating the need for a level 2/3 intervention.  The Early Help Team will allocate the referral to one of the commissioned services to act as Key Worker for the family.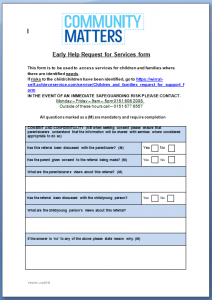 The referral should always be discussed with the child, young person and family, with their consent clearly indicated on the form. Requests for Service will not be accepted without consent.
Subsequent documentation completed with the family, such as EHAT, TAF minutes, Distance Travelled Tools, should be sent to [email protected] to be uploaded to the Early Help Module. It is the responsibility of the Lead Professional/Key Worker to keep the Early Help Team up to date with the progress of the case, including when closing.
*Please note that the GCSX email address is no longer in use and emails will be rejected. Emails for the Early Help Team should be sent to [email protected] *
The Early Help Team can be contacted for advice and consultation on 0151 608 6510
Additional resources
Information and Assessment Tools for Graded Care Profile, Home Conditions, Child Exploitation, Domestic Violence, Barnardo's Domestic Violence Risk Identification and the Brook Traffic Light Tool can be found on the following page: https://www.wirralsafeguarding.co.uk/tools-for-professionals/
Information regarding Supporting Families Enhancing Futures (SFEF) can be found on the following page: https://www.wirralsafeguarding.co.uk/professionals/supporting-families-enhancing-futures/